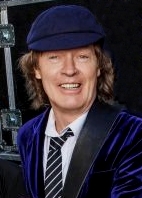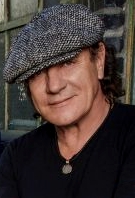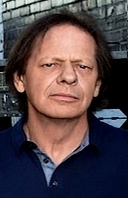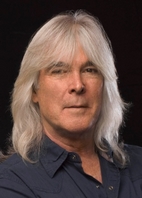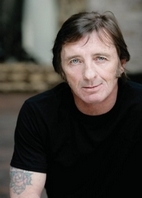 Anciens membres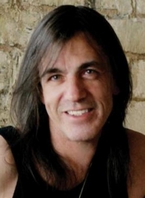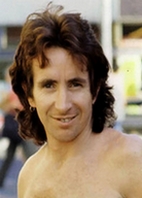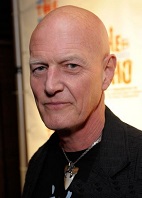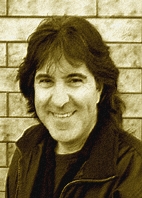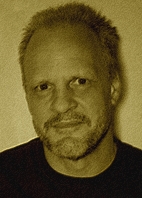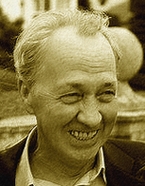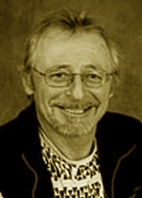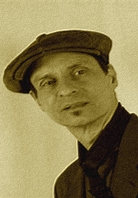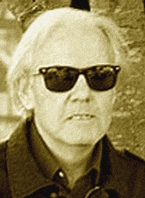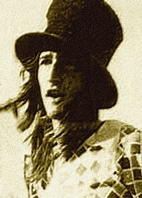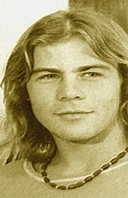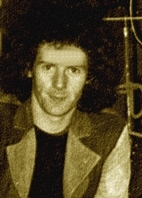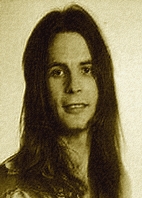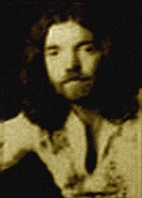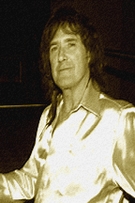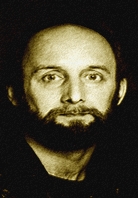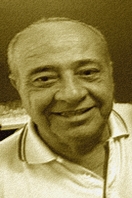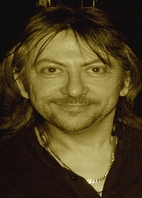 Line up
(Aout 2018 - ...)
Brian Johnson - chant
Angus Young - guitare
Stevie Young - guitare
Cliff Williams - basse
Phil Rudd - batterie
(Mai 2016 - Septembre 2016)
Angus Young - guitare
Stevie Young - guitare
Cliff Williams - basse
Chris Slade - batterie
Axl Rose - Guest chant
(Janvier 2015 - Février 2016)
Brian Johnson - chant
Angus Young - guitare
Stevie Young - guitare
Cliff Williams - basse
Chris Slade - batterie
(Mai 2014 -Décembre 2014)
Brian Johnson - chant
Angus Young - guitare
Stevie Young - guitare
Cliff Williams - basse
Phil Rudd - batterie
(Été 1994-mai 2014)
Brian Johnson - chant
Angus Young - guitare
Malcolm Young - guitare
Cliff Williams - basse
Phil Rudd - batterie
(Novembre 1989-été 1994)
Brian Johnson - chant
Angus Young - guitare
Malcolm Young - guitare
Cliff Williams - basse
Chris Slade - batterie
(Novembre 1988-Novembre 1989)
Brian Johnson - chant
Angus Young - guitare
Malcolm Young - guitare
Cliff Williams - basse
Simon Wright - batterie
(Mai 1988-Novembre 1988 = "Blow up your video Tour" – USA et Canada)
Brian Johnson - chant
Angus Young - guitare
Stevie Young - guitare
Cliff Williams - basse
Simon Wright - batterie
(Mai 1983-Avril 1988)
Brian Johnson - chant
Angus Young - guitare
Malcolm Young - guitare
Cliff Williams - basse
Simon Wright - batterie
(Avril 1980-Mai 1983)
Brian Johnson - chant
Angus Young - guitare
Malcolm Young - guitare
Cliff Williams - basse
Phil Rudd - batterie
(Juin 1977-Février 1980)
Bon Scott - chant
Angus Young - guitare
Malcolm Young - guitare
Cliff Williams - basse
Phil Rudd - batterie
(Mars 1975-Juin 1977)
Bon Scott - chant
Angus Young - guitare
Malcolm Young - guitare
Mark Evans - basse
Phil Rudd - batterie
(Février 1975-Mars 1975)
Bon Scott - chant
Angus Young - guitare
Malcolm Young - guitare, basse
Paul Matters - basse
Phil Rudd - batterie
Bon Scott - chant
Angus Young - guitare
Malcolm Young - guitare, basse
Bruce Howe - basse
Phil Rudd - batterie
Bon Scott - chant
Angus Young - guitare
Malcolm Young - guitare, basse
George Young - basse
Phil Rudd - batterie
(Janvier 1975-Février 1975)
Bon Scott - chant
Angus Young - guitare
Malcolm Young - guitare, basse
George Young - basse
Phil Rudd - batterie
(Janvier 1975)
Bon Scott - chant
Angus Young - guitare
Malcolm Young - guitare
Larry Van Kriedt - basse
Russell Coleman - batterie
(Novembre 1974-Janvier 1975)
Bon Scott - chant
Angus Young - guitare
Malcolm Young - guitare
Rob Bailey - basse
Peter Clack - batterie
(Novembre 1974)
Bon Scott - chant
Angus Young - guitare
Malcolm Young - guitare
George Young - basse
Peter Clack - batterie
Bon Scott - chant
Angus Young - guitare
Malcolm Young - guitare
George Young - basse
Tony Currenti - batterie
Bon Scott - chant
Angus Young - guitare
Malcolm Young - guitare
George Young - basse
John Proud - batterie
(Septembre 1974-Novembre 1974)
Bon Scott - chant
Angus Young - guitare
Malcolm Young - guitare
Rob Bailey - basse
Peter Clack - batterie
(Avril 1974-Septembre 1974)
Dave Evans - chant
Angus Young - guitare
Malcolm Young - guitare
Rob Bailey - basse
Peter Clack - batterie
(Février 1974-Avril 1974)
Dave Evans - chant
Angus Young - guitare
Malcolm Young - guitare
Neil Smith - basse
Noel Taylor - batterie
(Février 1974)
Dave Evans - chant
Angus Young – guitare
Malcolm Young – guitare
Neil Smith – basse
Ron Carpenter - batterie
Russell Coleman - batterie
(Novembre 1973-Février 1974)
Dave Evans - chant
Angus Young - guitare
Malcolm Young - guitare
Larry Van Kriedt - basse (et saxophone)
Colin Burgess - batterie
Avant et après AC/DC
Brian Johnson : 1980-2016 , 2018-présent / Bufallo (UK), U.S.A. (UK), Geordie (UK), Jackyl, Neurotica.
Cliff Williams : 1977-présent / Home (UK), Al Stewart Band (UK), Bandit (UK), Alexis Korner (UK).
Angus Young : 1973-présent / Kantuckee, Tantrum, Marcus Hook Roll Band.
Malcolm Young : 1973-mai 2014 / Velvet Underground, Marcus Hook Roll Band.
Phil Rudd : 1975-1983,1994-2014 , 2018-présent / Buster Brown, album solo "Head Job" (2014).
Bon Scott : 1974-1980, The Spektors, The Valentines, Fraternity, Mount Lofty Rangers.
Rob Bailey : Rudy and The Aardvarks, Natural Gas, Acid Road, Flake, Company of Men.
Colin Burgess : The Untamed, The Honeybunch, The Haze, Masters Apprentices, Mae West, Bombshell (UK), George Hatcher Band (UK), His Majesty, Motherlode, Good Time Charlie, Blackboard Jungle, The Burgess Brothers Band, Burgess Burgess.
Tony Currenti : Inheritance, 69ers, Stevie Wright Band, Winter
John Proud : Renee Geyer, Mother Earth, John Paul Young, Marcus Hook Roll Band, Doug Parkinson, Crossfire, Bob Berrigan band, Crystal Voyager Band, Leon Berger Band, Odyssey.
Dave Evans : Velvet Underground, Rabbit, Dave Evans and The Line-Ups, Hot Cockeral, Dave Evans and Thunder Downunder, Surprise Party.
Mark Evans : Finch, Contraband, Cheetah, Swanee, Beast, Heaven, Hellcats, The Headhunters, Rolling Clones, Party Boys, Sons Of Steel, The Tom Cats, Zoo, Dave Tice and Mark Evans.
Denis Laughlin : Sebastian Hardie Blues Band, Clapham Junction, Sherbet, Toby Jug, Bellum.
Paul Matters : Armageddon
Neil Smith : Rockery, Chris Turner Band, Rose Tattoo, Gopher Broke, Eastern Spice. Neil est décédé le 7 avril 2013.
Noel Taylor : Speed Limit.
Ron Carpenter : The Generation, Early Hours, Paddywak, Bogislav, Alpeh, The Pound.
Larry Van Kriedt : The Motels, The Eighty Eights, Non Stop Dancers.
Simon Wright : 1983-1989 Tora Tora (UK), A II Z (UK), Tytan (UK), Dio (UK), Rhino Bucket (UK), UFO (UK), John Norum, Tim "Ripper" Owens, Mogg/Way, Queensrÿche Featuring Geoff Tate.
George Young : The Easybeats 1964-1969, Marcus Hook Roll Band 1972-1974, Flash And The Pan.
Bruce Howe : The Clefs, Levi Smith's Clefs, Mount Lofty Rangers, Fraternity, Some Dream, Mickey Finn, Jimmy Barnes Band, Mega Boys, Dalai Lama.
Russel Coleman : Sasha, City Strutt, Streetlife, Redgum, Tinsley Waterhouse Band, Wallace White and The Wingwalkers, Lee Walker Band, Jump'n'Jive, Yu-En, Swinging Sidewalks.
Notes :

- Bob Richards occupe le poste de batteur sur les clips de Play Ball et de Rock or Bust, tournés à Londres en Octobre 2014.
- Stevie Young est le fils de Stephen Young (1933), frère de Malcolm et d'Angus, ainé de la fratrie Young. Formations successives : The Stabbers, Prowler, Tantrum, Starfighters, Little Big Horn, Up Rising, Hellsarockin, Blue Murda.
- Chris Slade a un parcours pour le le moins impressionnant. Il a collaboré avec Tom Jones, Toomorrow, Tom Paxton, Manfred Mann's Earth Band, Terra Nova, Kai Olsson, Frankie Miller, Uriah Heep, Gary Numan, Denny Laine, David Gilmour, The Firm (Jimmy Page, Paul Rodgers), Asia, Bloodstock, Damage Control, MIWA.
- StrangeMan nous rappelle le point suivant. Dans Hard Rock Magagazine (N°61, Octobre 2000), Dave Evans indique qu'au moment d'intégrer le groupe, Angus n'en faisait pas encore partie. "J'ai répondu à une petite annonce publiée dans un journal local, le Sydney Herald: "groupe cherche chanteur de Rock." J'ai appelé le numéro indiqué en précisant d'entrée que je m'appelais Dave Evans et l'autre voix au bout du fil m'a répondu: "Eh mec, ici c'est Malcolm Young!". Il m'a convié à une jam dans le Newton Disrict, à Wilson Sreet, au coin de Urskinville Road. Je m'y suis rendu et j'ai rapidement été engagé. Angus ne faisait pas encore partie du groupe qui était alors constitué de Malcolm, Larry Van Kriedt et de Colin Burgess à la batterie". De ce fait, le tout premier line-up est le suivant : Malcolm Young, Larry Van Kriedt, Dave Evans et Collin Burgess. AC/DC sans Angus en somme... qui réussira l'audition organisée par son grand frère (ouf :) !
- Larry Van Kriedt, Ron Carpenter, Neil Smith, Noel Taylor, Russel Coleman et Paul Matters n'ont participé à aucun enregistrement du groupe.
- Dans le livre de Clinton Walker consacré à Bon Scott, Rob Bailey affirme que Peter Clack et lui même jouent sur l'album High Voltage, dans sa version australienne enregistré en novembre 1974. Selon le livre de Murray Engleheart et d'Arnaud Durieux, "AC/DC: Maximum Rock N Roll", la basse est tenue par Malcolm et George Young, ainsi que par Bailey. George y joue aussi également de la batterie, ainsi que Tony Currenti. Peter Clack et John Proud figureraient bien sur un titre chacun, respectivement "She's got balls" et "Little Lover". ...
- Pas rancunier, Colin Burgess, viré du groupe en février 1974, réintégrera AC/DC pour remplacer Phil Rudd sur quelques concerts en septembre 1975.
- Bruce Howe a connu Bon Scott dès 1970, ils furent tous les deux membres de Fraternity puis de Mount Lofty Rangers.
- Il a été proposé à Tony Currenti d'intégrer le groupe à l'issue de l'enregistrement de l'album "High Voltage". Tony déclina pour deux raisons : d'abord, il souhaita rester loyal à son groupe de l'époque "Jackie Christian and Flight" et deuxièmement, italien de son état, son passeport ne l'autorisait pas à circuler librement en Europe avec le groupe. Quelques mois plus tard, "Jackie Christian and Flight" splitta et Tony collabora avec Vanda et Young comme musicien de session ainsi qu'avec Stevie Wright (album "Black-eyed Bruiser" en 1975).
- Dennis Laughlin, manager du groupe a l'époque, remplace parfois Dave Evans au chant sur certains concerts en 1974.
- B.J. Wilson (Procol Harum) aurait été sollicité pour participer à l'enregistrement de morceaux de l'album Flick of the Switch (1983) après le départ de Phil Rudd. Il semblerait que ses parties de batterie n'aient finalement pas été utilisées.

© H2AC-DC.COM. May not be reproduced without written permission of Highwaytoacdc.com