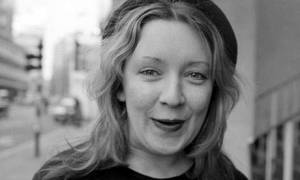 May 16, 1976 started out like any other Sunday but it ended with one of those really happy accidents, the sort that happen all too rarely. It was the day I went out expecting to see Kiss at the Hammersmith Odeon and instead spent the evening in a pub with Bon Scott and Angus Young.
My flatmate Brian and I were not huge Kiss fans, but we'd bought our tickets purely for the theatre: the flame-blowing, the blood-dribbling and the tongue-lolling. And it was all very exciting to begin with, but the novelty wore off quickly, and once we'd heard Rock And Roll All Nite, we got seriously bored.
We decided to go for a drink. The Britannia – long gone now – was right across the road. At 9.30pm, with Kiss still capering around on stage at the Odeon, the pub was deserted, except for two guys at the bar. Coincidentally, we'd noticed them earlier, on their way into the concert.
One was dark-haired, good-looking and wearing a flamboyant jacket with leopard- or tiger-print patterns. That was Bon. The other was tiny, childlike, with a mass of curls and blue denim jeans. That was Angus. Clearly, their patience with Kiss had run out before ours.
We struck up a conversation about the gig, and what a relief it was to escape it. Bon and Angus told us that they had a band called AC/DC, they were pretty big in Australia and they'd moved to London only a few weeks earlier.
"And we're not leaving 'til we've headlined over there!" They meant the Odeon.
They would indeed be headlining 'over there' before the year was out, but they didn't seem too serious about themselves that night. They were friendly and funny, and the laughs kept coming and the drinks kept flowing, even if for Angus, they were glasses of Coke.
Angus was determinedly teetotal, although he smoked loads of cigarettes. This seemed adorably naughty, given that he was pretending to be 16 and looked more like 13. Angus was quieter than Bon although equally mischievous, a slow smile spreading across his face as, like a ringmaster, he encouraged the singer's outrageous anecdotes and flirtatiousness. They were a good team.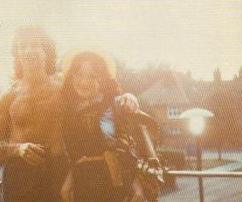 Bon, with his tattooed arms, chipped-tooth grin and earthy humour, was the archetypal life and soul of the party, and come closing time, he asked us back to the band's house in Barnes, just across the river, to carry on drinking. Insanely, we declined that invitation, but accepted another: to see AC/DC playing locally the coming weekend, at a pub called the Red Cow.
It's hard to say what was most astonishing about that first experience of AC/DC: the ferocious kick of their rock'n'roll, which opened with the perfect, crashing dynamics of Live Wire, or Scott's rasping, rascally delivery, or the transformation of Angus into the frothing, mooning, satanic schoolboy we never knew he was, convulsing, drooling and shaking sweat all over the room as Bon carried him and his guitar on his shoulders, from table to table, during a frenzied Baby Please Don't Go.
"Over here, Angus!" we yelled, desperately hoping to catch a globule or two of the precious DNA. "Over here!"
Subsequently, I wrote a gig review for the Acton Gazette, where I worked as a reporter, hyperventilating over the highlights, a particular favourite being The Jack – not the clever, recorded version filled with coy allusions to kings, queens and packs of cards, but the live, fun-filled, filthy original.
And as a result of that small and undoubtedly insignificant review, I was befriended by Coral Browning, who was AC/DC's publicist and the sister of their then manager, Michael Browning.
Coral encouraged the friendships and loyalties growing between the band and their merry band of followers, put our names on guest lists, and gave us T-shirts. One regular was a cheeky chap we called Australian John, who had spiky blond hair and at all times carried a doctor's bag filled with sex toys. That was considered very strange in 1976.
Coral was happy to welcome everyone along to AC/DC's first major dates on the Sounds-sponsored Lock Up Your Daughters tour, where at Guildford Civic Hall on June 26, I managed to come second in the local heat of the band's Best-Dressed Schoolgirl competition and won a Neil Young album (On The Beach).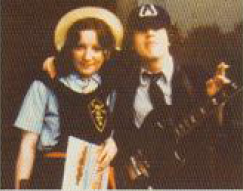 The summer of 1976 was famous for a prolonged and intense heatwave, and AC/DC contributed to it by packing unprecedented numbers into London's legendary Marquee club during a Monday-night residency in July and August. Still, Bon, Angus and the cheery Malcolm Young could reliably be found holding court at the bar before and after their performances.
On one particular Monday, Angus greeted us with glee. "It's Bon's 21st!" he informed us, delightedly. Bon was already closer to 30 than to 21, but it turned out to be his 21st dose of gonorrhoea. He celebrated this particular milestone not with his usual brandy but with soft drinks, due to the antibiotics, and The Jack took on an hilariously personal significance that night.
By contrast, AC/DC's Reading Festival appearance on Sunday, August 29 was an unusually flat affair. Walking round the backstage pastures in the rain, taking in the extraordinary sight of Ted Nugent in his cowboy boots and fringes, Angus seemed subdued, almost as though he could tell this wasn't going to be AC/DC's day. They took the stage at around 6pm, and tried their hardest to conquer a largely apathetic audience, but it was a losing battle.
Still, it was clear that despite this minor setback, AC/DC were on the highway to superstardom. That had been obvious back in the Marquee, where I remember remarking to Coral, "Well, we've lost them now." These boys would not be hanging out in bars with their fans for much longer.
"Don't worry, they won't forget their friends," scolded Coral, and she was right. Angus and Malcolm never have forgotten the good old days before they were famous.

Carol Elizabeth Clerk, rock journalist and author, born 15 October 1954 - died 13 March 2010