- Event program : Concert

- Event Line up :

- AC/DC 's Line Up :
-Singer: Brian Johnson

-Lead Guitar: Angus Young

-Rhythm Guitar: Malcolm Young

-Bass Guitar: Cliff Williams

-Drums: Phil Rudd

- Setlist :

Hells Bells
Shot Down In Flames
Sin City
Put The Finger On You
Shoot To Thrill
Back In Black
Bad Boy Boogie
Rock And Roll Ain't Noise Pollution
The Jack
What Do You Do For Money Honey
Highway To Hell
Dirty Deeds Done Dirt Cheap
Whole Lotta Rosie
Let There Be Rock
You Shook Me All Night Long
For Those About To Rock
T.N.T.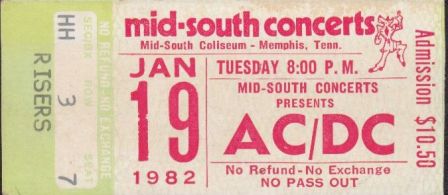 - Comment : At some concerts, "Inject The Venom" or "Let's Get It Up" were played. This 12,000-seat hall was closed in late 2006. The Coliseum has received the Beatles on 19/08/1966 during their farewell US tour.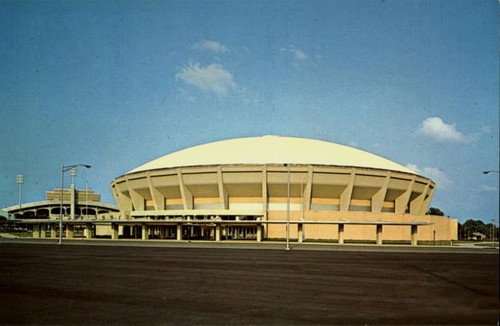 © H2ACDC.COM. May not be reproduced without written permission of Highwaytoacdc.com, contact@highwaytoacdc.com