- Event program : Concert

- Event Line up :

- AC/DC 's Line Up :
-Singer: Brian Johnson

-Lead Guitar: Angus Young

-Rhythm Guitar: Malcolm Young

-Bass Guitar: Cliff Williams

-Drums: Phil Rudd

- Setlist :

1) Hells Bells
2) Shot Down in Flames
3) Sin City
4) Back in Black
5) Bad Boy Boogie
6) The Jack
7) Highway to Hell
8) What Do You Do for Money Honey
9) High Voltage
10) Whole Lotta Rosie
11) Fling Thing
12) You Shook Me All Night Long
13) TNT
14) Let There Be Rock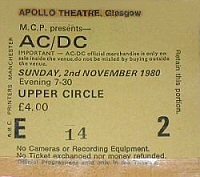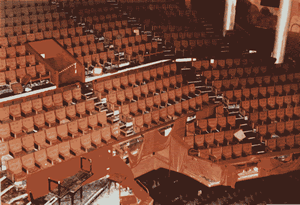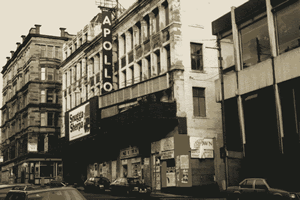 - Comment : Guitarist Stevie Young of Starfighters is Angus and Malcolm's nefew. His father is Steven Young, oldest Angus and Malcolm brother. He took place of Malcolm for 1988 North American Blow Up Your Video tour.
© H2ACDC.COM. May not be reproduced without written permission of Highwaytoacdc.com, contact@highwaytoacdc.com